Schlix v1.2.6 has been released with new features:
Google Analytics block included by default (you can place this in the header and add displayBlock('header') in your site template.

Filters to add block by position or by block name and banned IP filter

New backend user interface

If you have installed an earlier version of Schlix CMS, please download and install the new Auto Updater v1.0. This will make your upgrading task so much easier.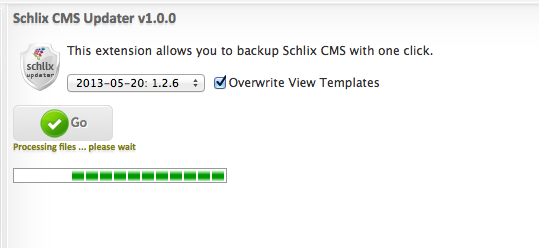 Also, a few extensions that were incompatible with Schlix after the migration from the old BabyGekko CMS has been fixed as of May 20, 2013 except OpenUsers, LDAP Users, and SMF Users. Those extensions are still broken and they are work in progress.