Using G Suite/Google Apps/GMail as the default SMTP server
Note: This method will be deprecated by Google on February 2021. We will post an update to SCHLIX CMS some time this year, perhaps before August 2020.
If you have Google Apps for Domain/G Suite or GMail and would like to use GMail as your SMTP server, click Settings -> Site Settings then use the following information:
Server name: smtp.gmail.com
Port: 465 (SSL) or 587 (TLS)
Username and password must be specified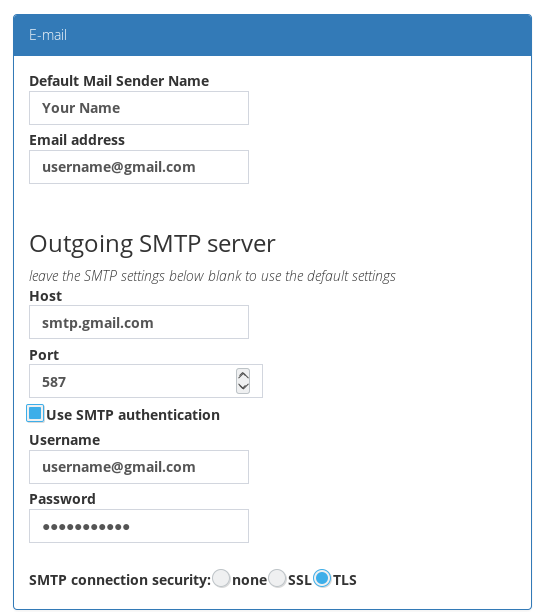 If GMail still rejects the authentication, you may need to enable the following settings from your Google Account until SCHLIX CMS implements OAuth 2 authentaction specifically for GMail. Other email providers do not need to have this mechanism.