Most frequently used editor buttons
The following screenshots illustrate the most frequently used editor buttons in SCHLIX CMS.
TinyMCE 4

CK Editor 4

Bold, Italics, Underline, and Strike
Text alignment (Left, Middle, Right, and Justify)
Bullets and Numbering
CSS Styles
Insert Link
Insert Image
Insert Table
View HTML Source
You can configure the button placements and various WYSIWYG editor options from WYSIWYG Editors » (select an editor) » Edit Profile. You can drag and drop the buttons and set various options from the WYSIWYG Editor Profiles configuration.
---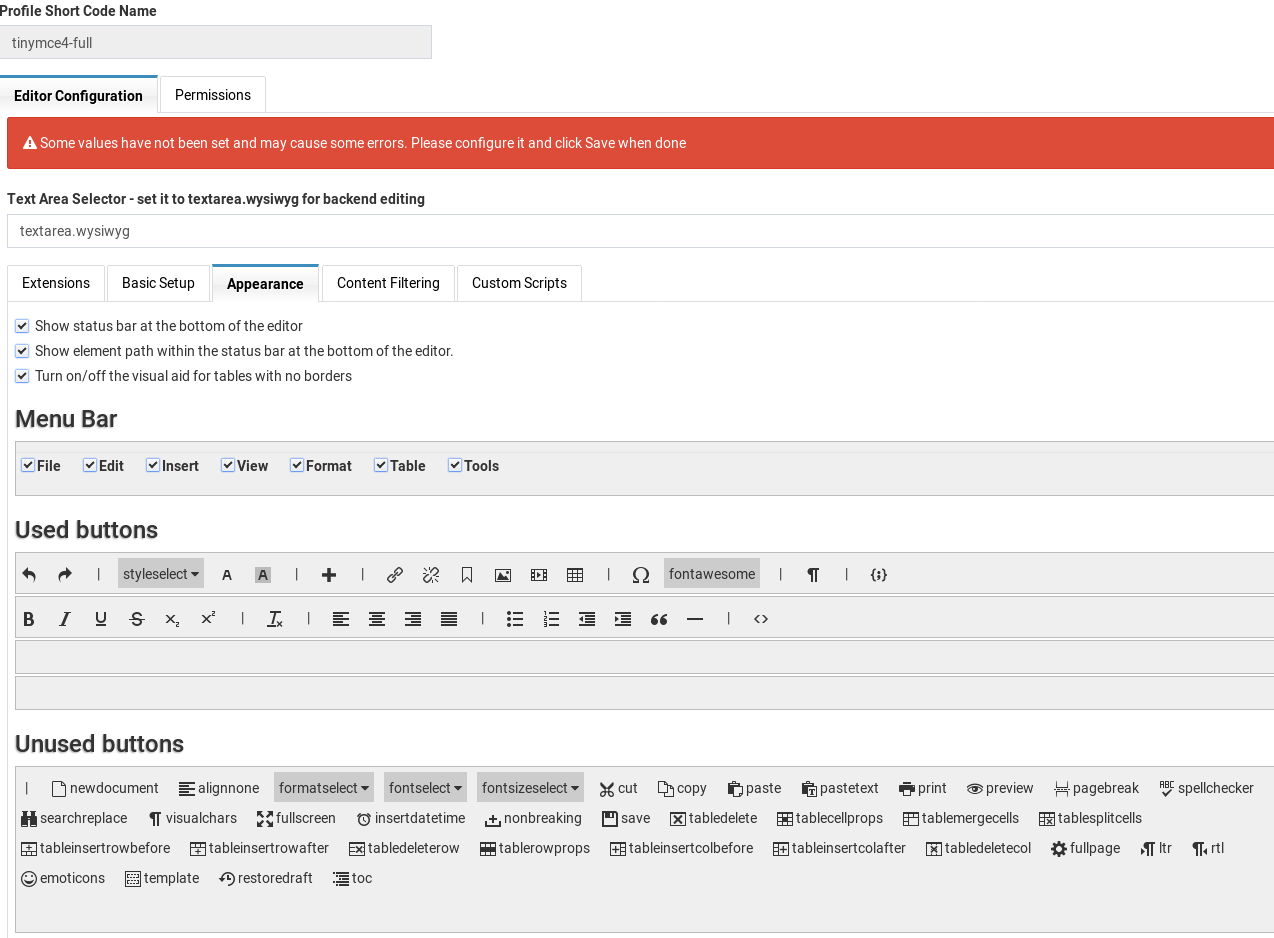 Sample configuration for content filtering: